Outside European Union, importing and exporting furnitures requires a special process. Thanks to our wide custom agents network, we will take care about all your custom clearances or provide you precious advices to make it by yourself.
CERTIFICATES:
Upon request, Ship Antiques can produce on your behalf :
CERTIFICATE OF ORIGIN
EUR 1
ATR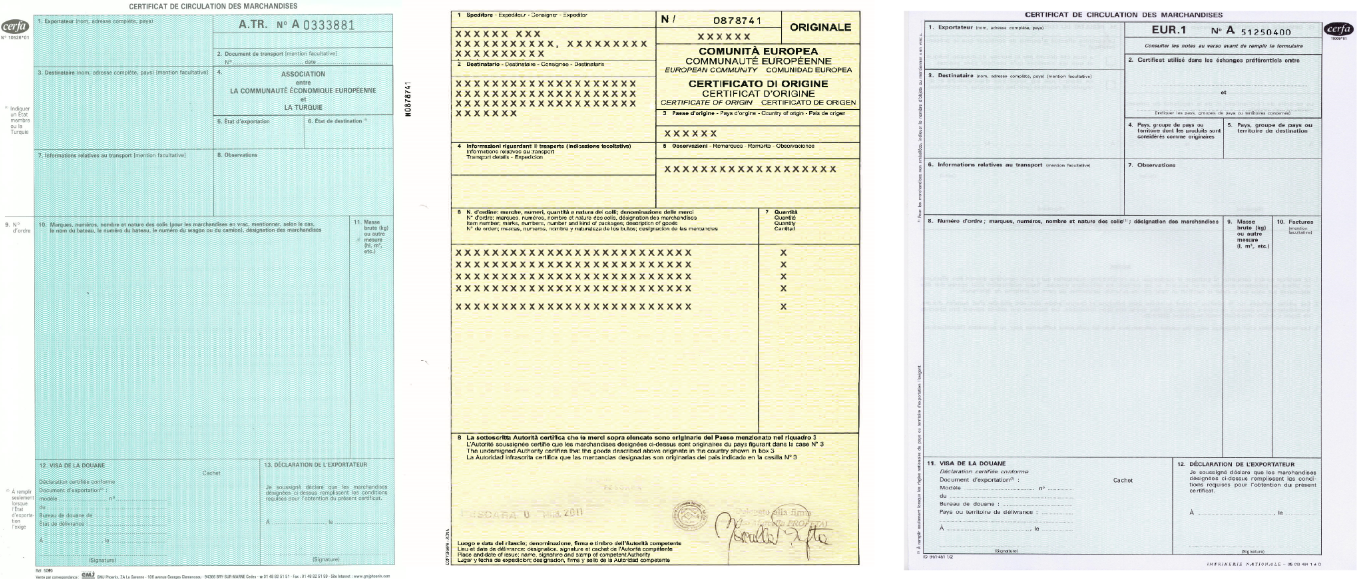 See below EUR 1 and ATR documents based on country which have agreement with France: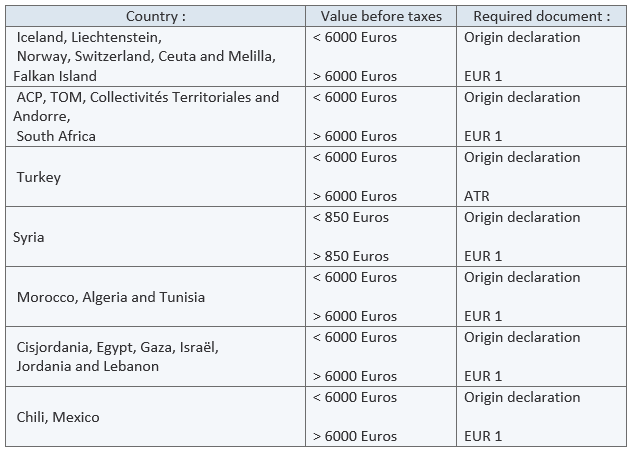 EXPORTATION CERTIFICATE:
In France, over 100 years "cultural goods" require an exportation certificate (within 6 to 12 weeks) to leave the country. It is delivered by French Ministry of Culture. (click here to see the concerned objects -only in French-).
ADDITIONAL INFORMATIONS:
The Exportation Certificate will be the only required document for shipping inside European Union.
Nonetheless, international shippings (outside European Union) will require Exportation certificate and an Exportation Licence.
This document can be quickly obtained, which will not postpone the shipping.